I'm in the process of trying to lose weight at the moment. My neurosurgeon has told me that if I don't get closer to my healthy BMI (which is 65 kilo's by the way and a very long way away!) then I might as well expect to be in a wheel chair unable to walk in 10 to 15 years.
So in my attempts, which have been very successful to date (nearly 10 kilo's in 2 months, pretty good when I'm still restricted to only doing as much as my back and leg will allow) I've also reduced the amount of crappy food and drink that Jaxon was getting.
But that's not to say they don't get sweets, or treats. It just means, they really ARE treats. Not an every day part of their life style.
This is Dexter, and his first chocolate muffin. His first birthday is coming up in a few weeks and I'm not sure Tim could design a cake strong enough to withstand the forces that are "Dexter V Food"
He's like a food processor that doesn't need to be plugged in!!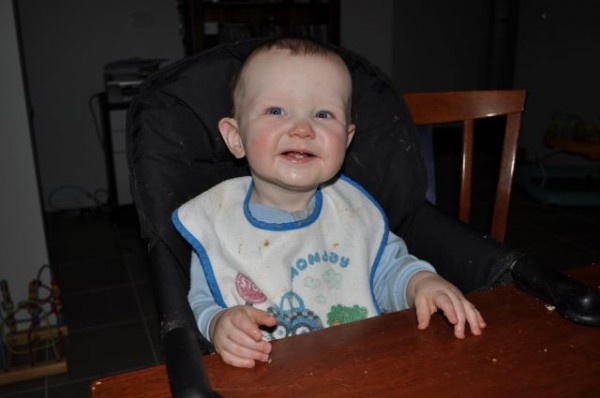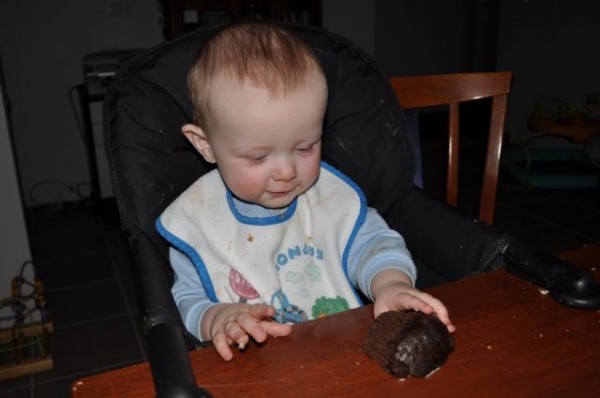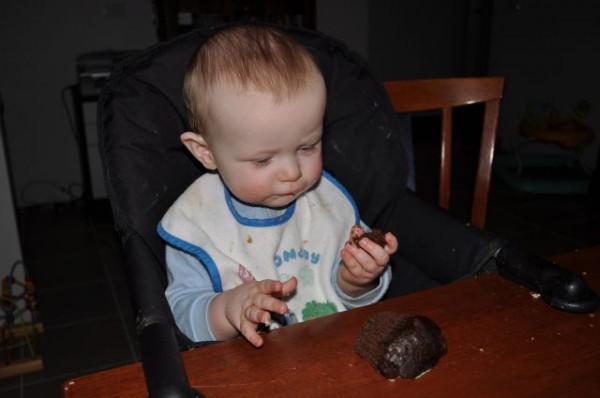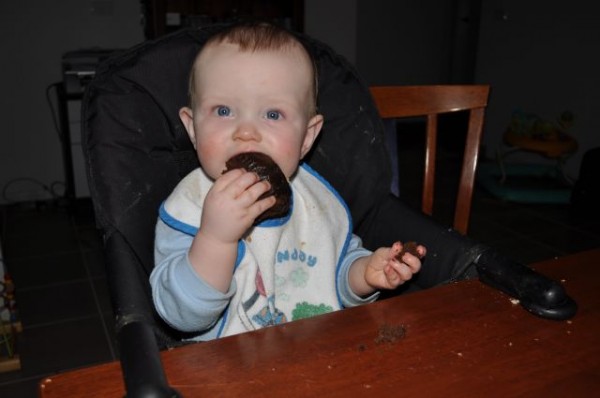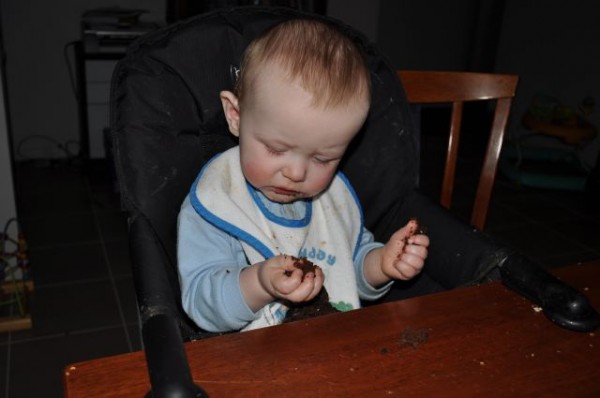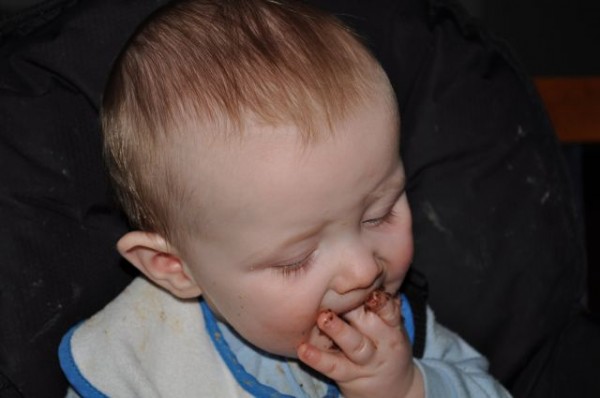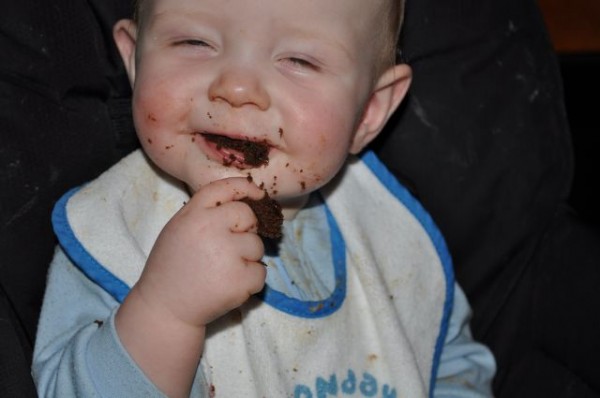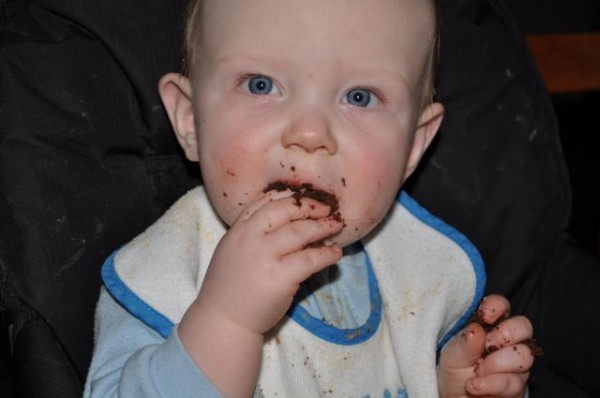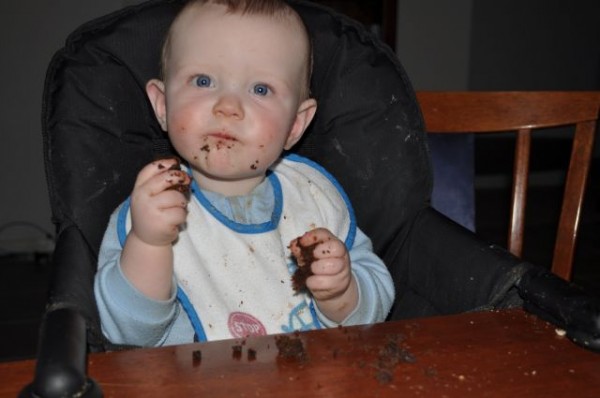 The next post will be related to this too…it will be self explanatory!