I had hoped to have my dog clippers saved for by now but having the surgery and a few extra purchses for the hospital stay we had to put them off.
So scissors it was! I thought it would take hours but I think it only took two. I had my Mum and my friend Monique helping me. This was 5 days post op!
Before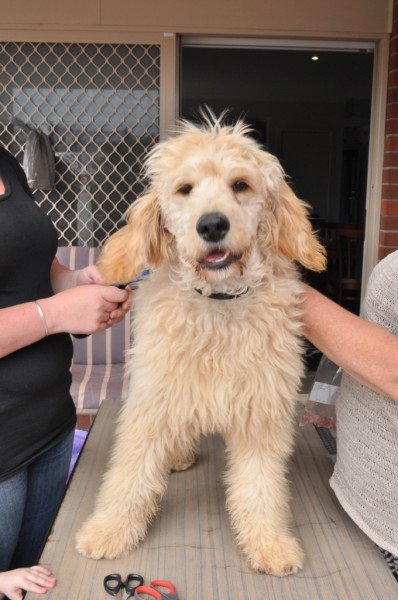 During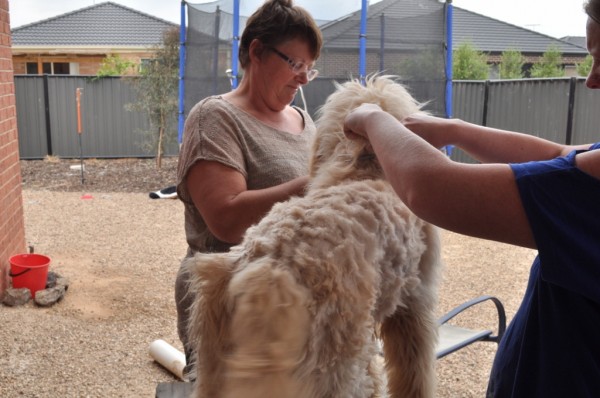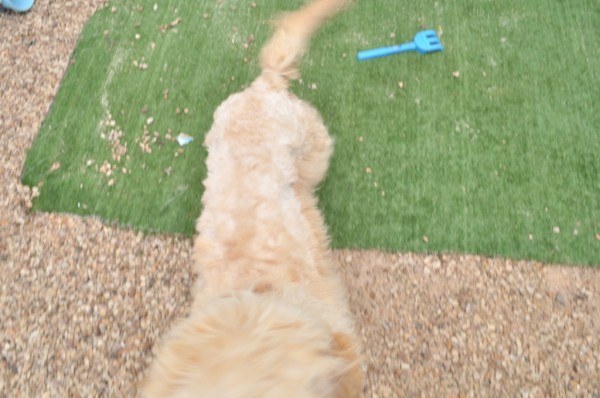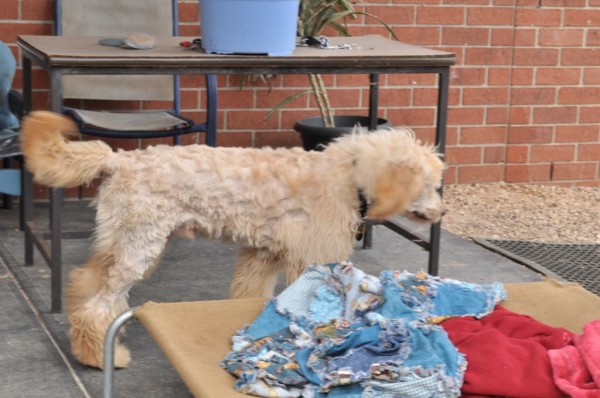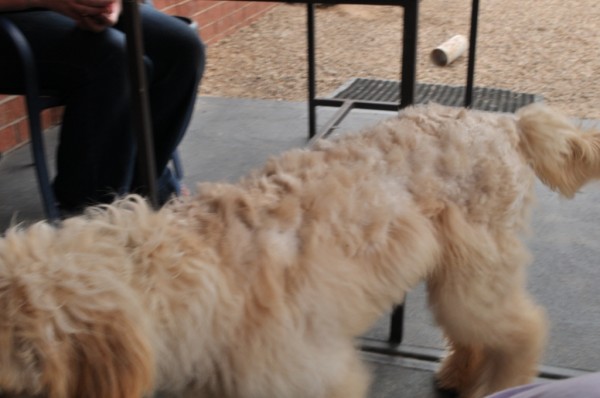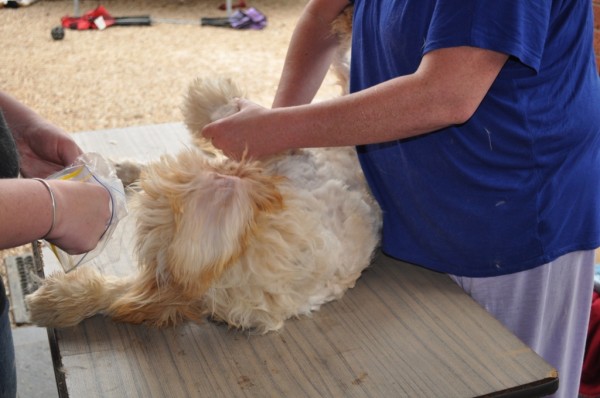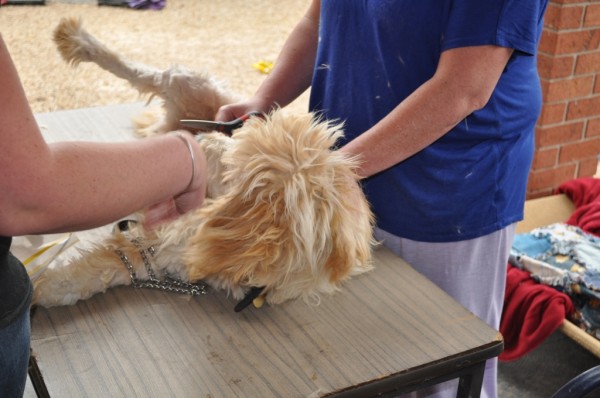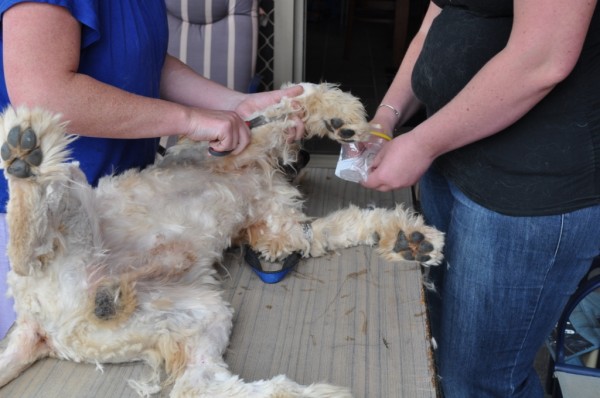 Little did Dougie know at this point that those big black nugget's between his legs were booked to be removed a couple days later!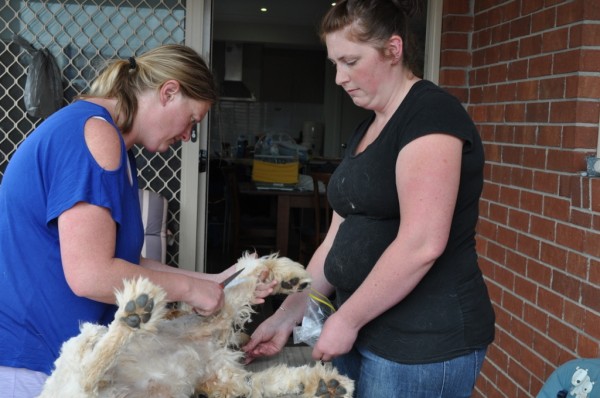 And after!! I think I did a good job. He looks a little shaggy but he'll look shaggy until his hair grows out. I did run in to the in house vet groomer on the day of his nugget removal. She asked "Is he he for grooming?" To which I replied"No, I took to him with scissors a few days ago" She said "I can tell"….blah to you!!