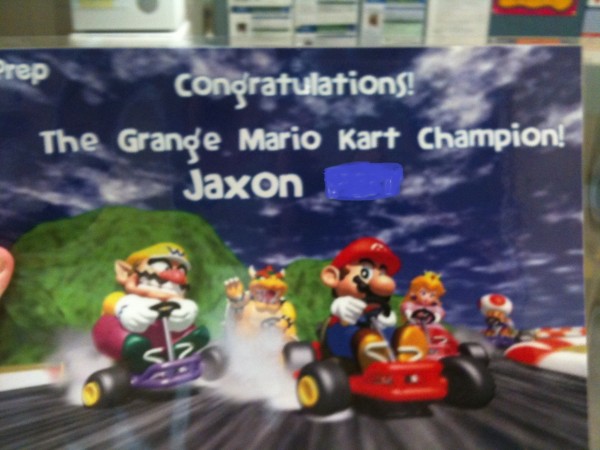 Tim and I don't know if we're proud or ashamed of this award from school??
On one hand, he came first, out of one hundred and twenty odd other prep children racing Mario Kart.
On the other, how did he get so good?
But then, he also got a post card in the mail sent from his teacher Miss J rewarding him for always showing respect to her and his fellow class mates.
And an award for good thinking. Miss J tells me that when she asks him if he's thinking he always pauses, put's his hand up to scratch his chin and says "Hmmmm"
Yeah. We're proud!