A visit to Grandpa's seems to have become the tradition for January. We went last year too, though I think we missed the year before because Dexter was still too little to go on the ground down there.
This time, the tide was out. Which meant lot's and LOT's of MUD!!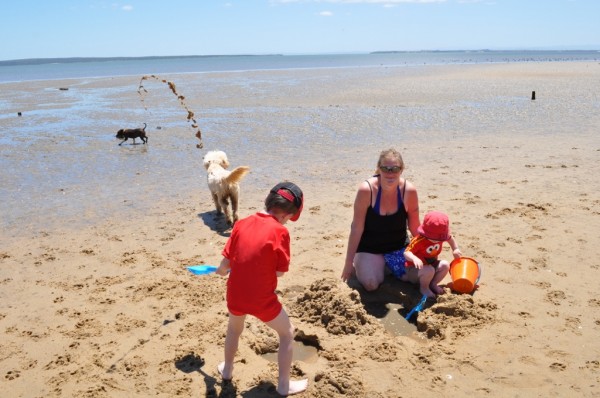 Dad's beautiful beach. You'll just have to trust me on that! When the water's in, it's a great beach for swimming at! Jaxon is learning that you can dig to China here.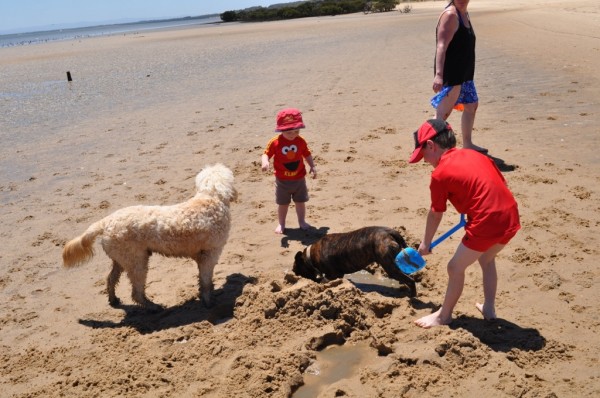 Dookie is helping him.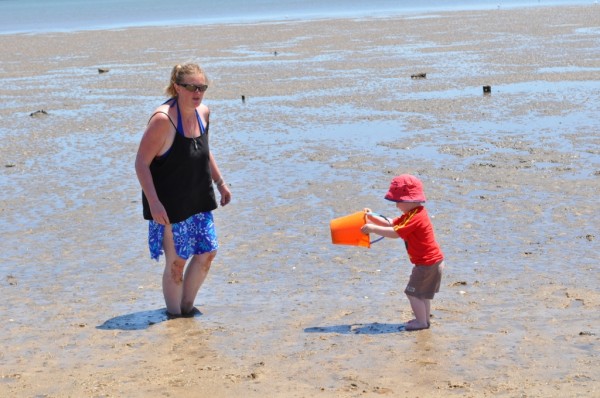 Sinking!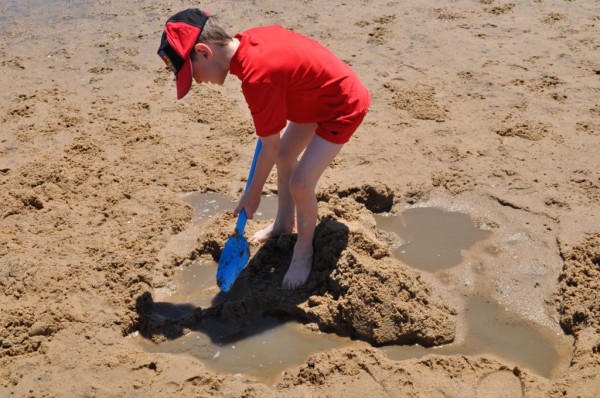 The Isle Of Jaxon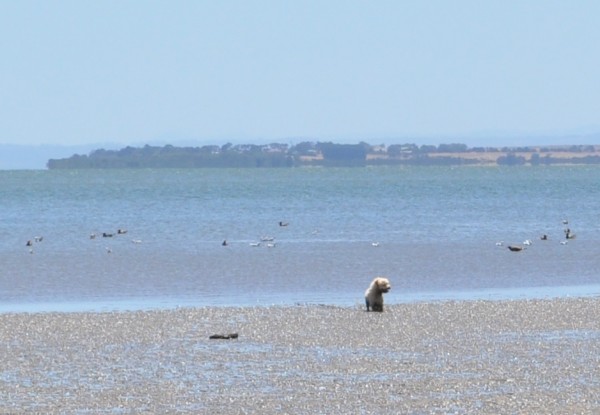 This is a cropped picture. Dougie is a LONG way out in the mud! We thought we'd have to wade out there to get him back!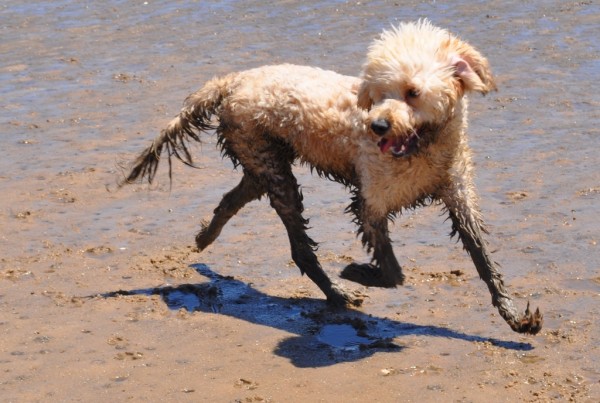 Look at that mud! This was half way through the mudification process. Yep. it got worse! (Look at his freaky foot!)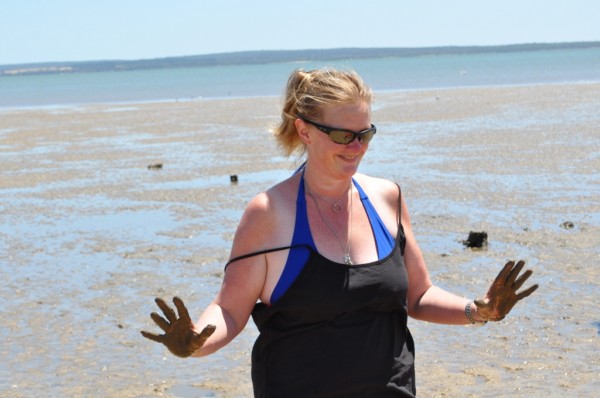 If I have learned anything at Dad's beach it is this.
My kids are NOTHING LIKE ME!! I have to teach them everything. They wont be talked or bribed in to learning anything (like say, MUD IS COOL!) without being shown.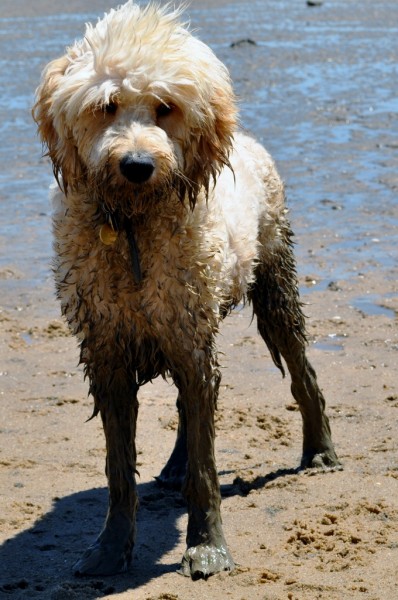 "What?"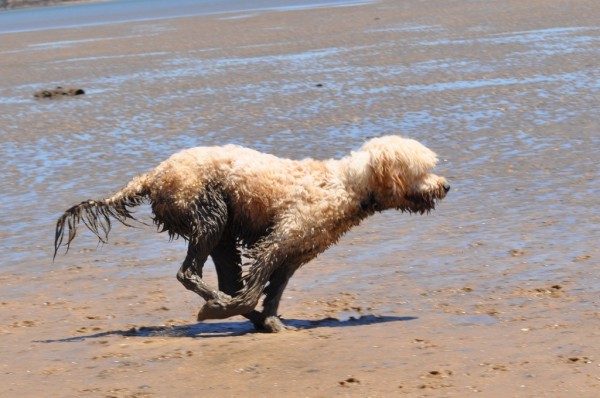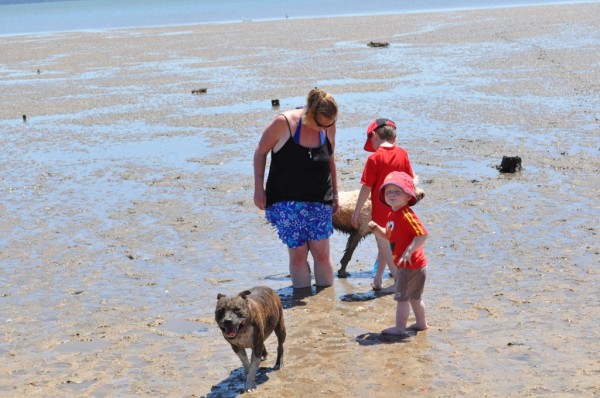 Teaching them, once again, that if you wiggle in the mud you can sink. Not one of them would 1) Believe me and 2) Give it a try!!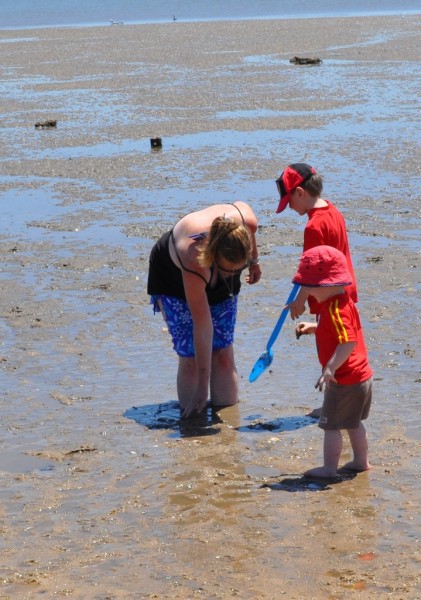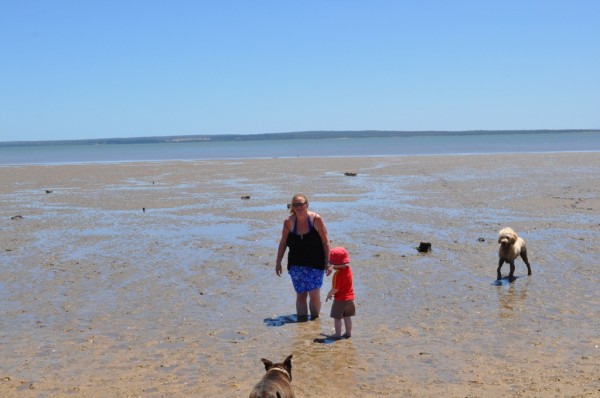 I kind of got a little worried that I might be stuck here!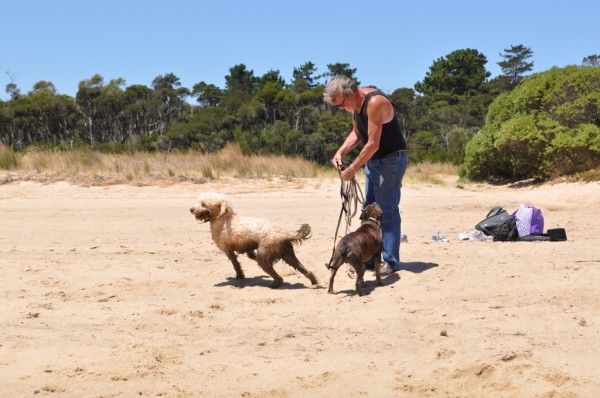 Dad walked them home so we didn't have muddy dog in the car.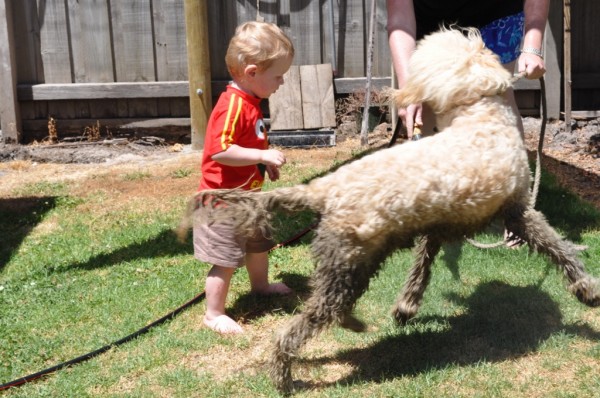 Yup. This dog, the muddy dog, is telling me "Oh hell no! I ain't getting wet!"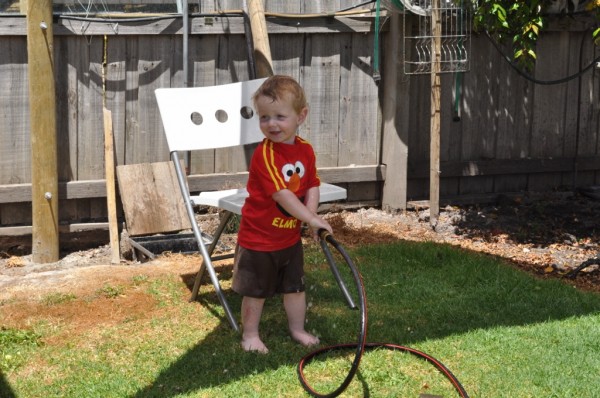 Dexter LOVES to play with water.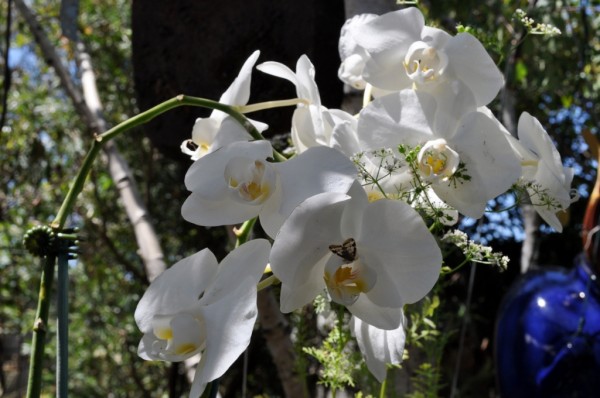 Dad's beautiful garden. I LOVE sitting in his garden and having the birds come in to feed.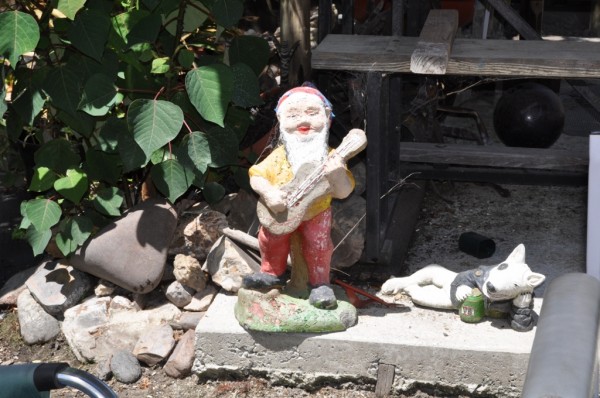 This little gnome has been sitting in Dad's (my) back yard for so long now that if I was a little kid still I might think they actually just grew in every back yard. I painted him back up when I was about 10. I did a fairly bad job of it. but Dad kept him that way.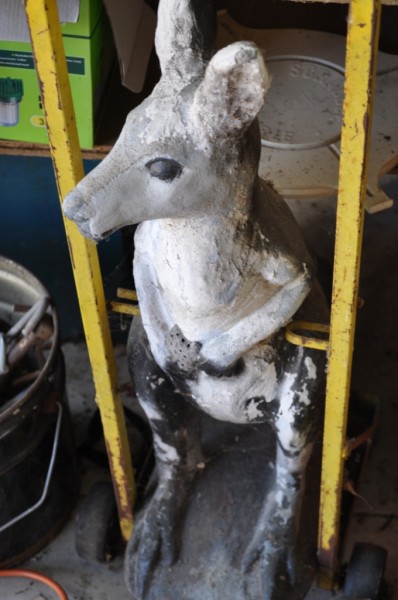 As with the gnome. This kangaroo has been sitting in our back yard for longer than I've been alive. He started out life with my grandparents on Mum's side. I believe anyway. Which means he must be pre-1980. I also painted him when I was 10, but he's since had another artist take to him. That's a wasp nest on his hands. Poor lil fella.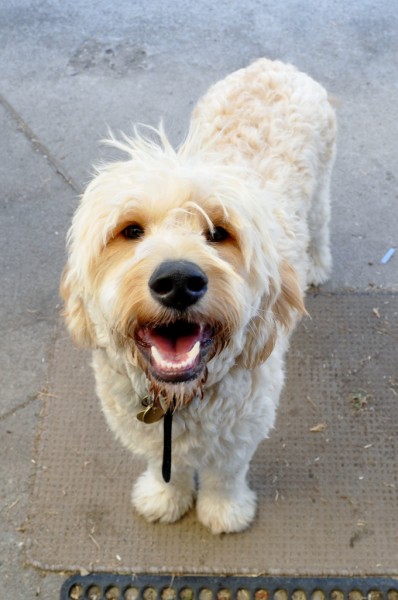 Dougie all clean.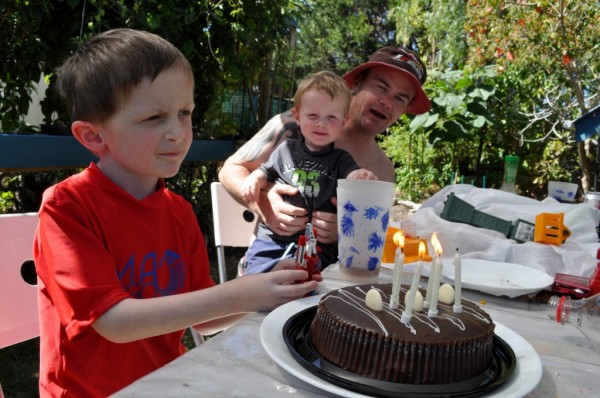 Jaxon with his birthday cake.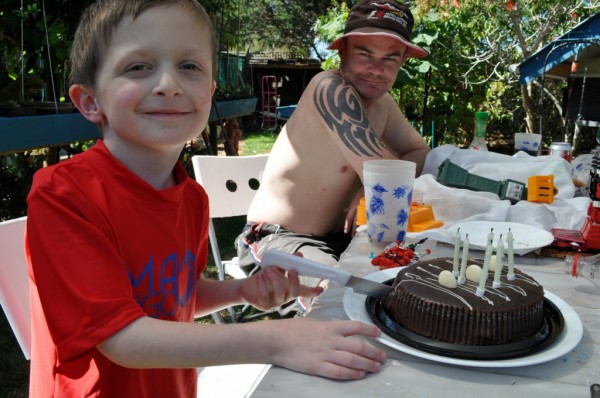 I adore this photo. I wish Dexter and I were in it too!!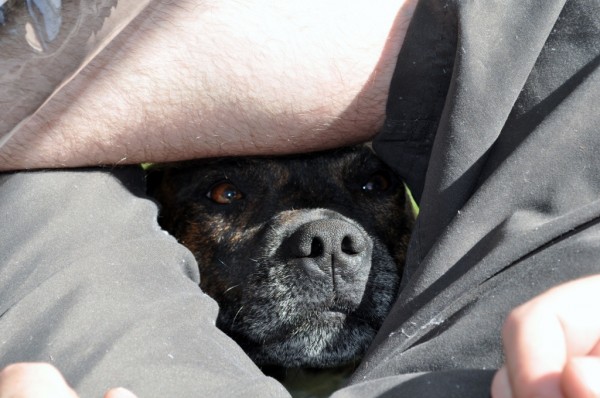 Dookie checking out his old master.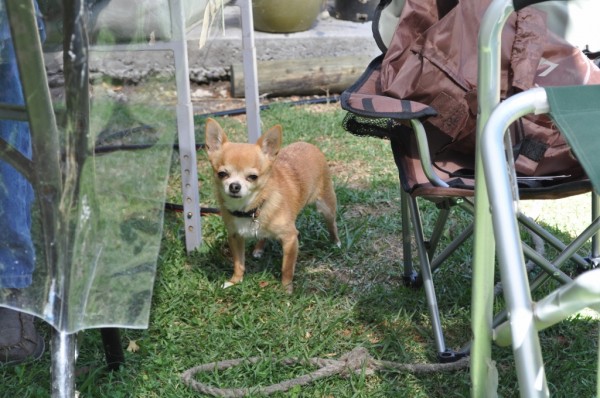 Mexxie is an old lady now. She's nearly seven.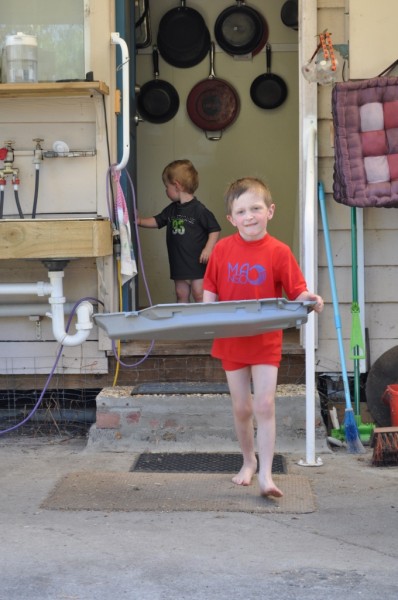 Jaxon with his birthday present. He and Dexter love this thing, even though we hate it for it's NOISE!