I caught one of the biggest carp I've ever seen. It was a huge battle in the dark but wow. He was huge. Pity carp are yuk. We did try to tie one up over night (successfully) to try and cook it during the day but feral child let it go in the morning.
I hope you know I'm not talking about any of our feral kids. I'm talking about feral child from up the way. The child who rode Jaxon's bike deep in to the river, threw an axe at Dougie D, threw a shovel at Jaxon and was ALWAYS making Dexter cry by telling him he hated him and he should go away.
Tim didn't catch anything…or did he?? Stay tuned!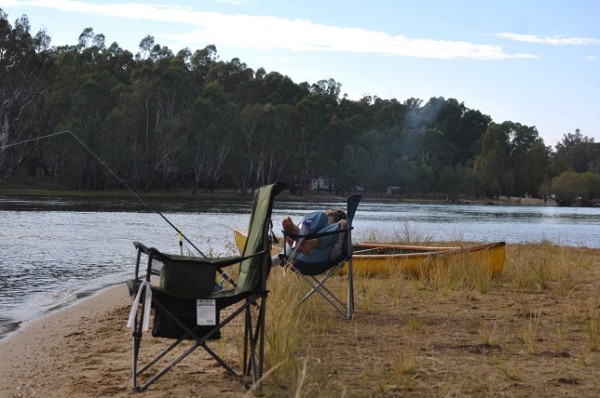 Joel was my best company at times. He's grown up so much!